Partner Collaboration for Mathematical Optimization Cloud Service JijZept™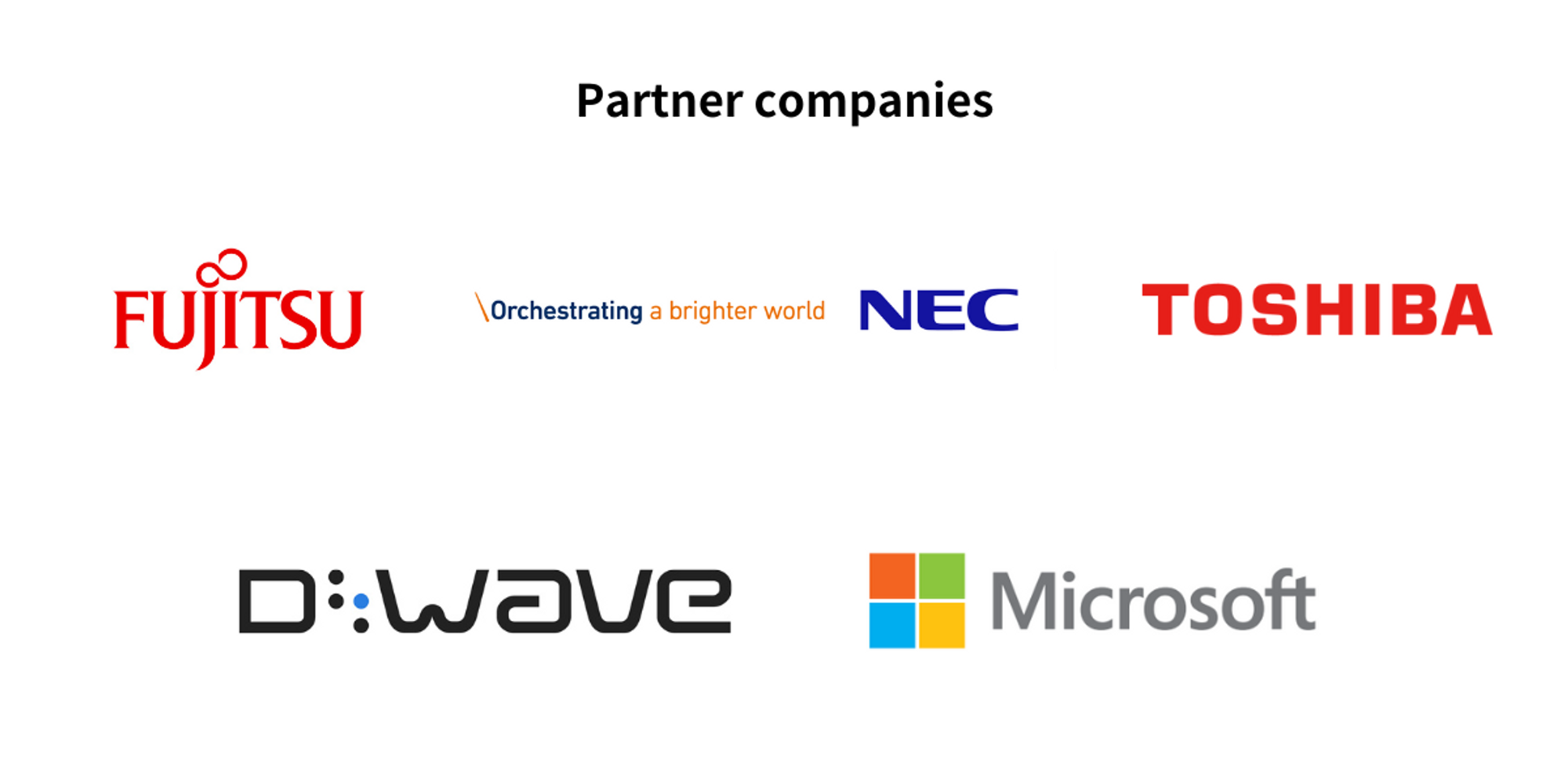 Jij Inc. (Nezu, Bunkyo-ku, Tokyo; CEO: Yu Yamashiro; hereafter "Jij") is committed to "creating an operating system for society" for an adaptation of mathematical optimization into real-world businesses. To realize this vision, Jij has developed JijZept™, a cloud service that simplifies the development of mathematical optimization processes from formulation to implementation to evaluation while supporting cutting-edge technologies such as quantum and Ising optimization technology.      In our quest to bring this vision to fruition, we are thrilled to announce the launch of a partnership initiative based on JijZept™.
About JijZept™
Addressing the Challenges with JijZept™
Mathematical optimization is a powerful tool to search for solutions that minimize costs and maximize profits under various constraints. Its versatility makes it applicable across a board range of industries. However, the complexity and expertise required for formulation, implementation, comparison, and tuning of solvers – tools for performing calculations – have historically posed a significant barrier to its widespread use.
JijZept™ addresses these challenges head-on. It streamlines the learning curve for developers working on applications and R&D that leverage mathematical optimization, offering an intuitive and seamless development experience. Through JijZept™, we aim to democratize access to mathematical optimization, bringing its benefits to a wider array of businesses and industries.
Core Features of JijZept
™
JijZept™ comes packed with a suite of powerful features, all designed to streamline the development process in mathematical optimization:
Intuitive Modeling Tools: Crafted to allow implementation in a manner consistent with mathematical formulas, making the modeling process straightforward and efficient.
Automatic analysis: JijZept™ performs automatic analysis of mathematical models, while also handling conversion and parameter adjustments for solvers.
Unified interface: This allows developers to easily compare, analyze, and combine multiple solvers.
Benchmark Management Tools: These tools assist in the analysis of optimization results and calculations, providing a structured approach to data management and result tracking.
Expanded Solver Capabilities.
We are proud to introduce an expanded array of backend solvers in JijZept™, incorporating both our existing suite and the newly supported offerings:
・Simulated Quantum Annealing
The newly supported solvers:
・
D-Wave Leap
 (Quantum and Quantum-Classical Hybrid Solvers)
・Mixed integer programming solver: Gurobi, CPLEX, Cbc
These additional solvers enable developers to perform large-scale Ising optimization calculations with even greater precision and versatility. Beyond Ising optimization, JijZept™ now extends its support to mixed integer programming solvers, significantly broadening the spectrum of problems our platform can address.
Our vision with JijZept™ is to provide functionalities that not only leverage the unique capabilities of these solvers, but also promote advancement in mathematical optimization research and development, thereby enriching the overall development experience for our users.
Forging Collaboration with Partner Companies
Realizing Jij's vision of creating the  "Operating system for society" cannot be achieved through the software layer alone but requires collaboration with partner companies across a variety of technology layers. To realize this vision, we have been actively fostering relationships with these partners, engaging in technical collaborations that drive innovation and growth. Looking forward, we are committed to expanding the market and addressing societal challenges through the power of JijZept™, aiming to generate even more substantial outcomes in the future.
In the following, we share some of the endorsements and testimonials from industry leaders and our respected partners. These affirmations underscore the value of JijZept™ and our commitment to delivering outstanding solutions.
Ichiro Aoyagi, Co-Head, Global Business Solution Business Group, Solution Service Strategic Unit, Fujitsu Limited
We warmly welcome the provision of the new JijZept™, which accelerates co-creation with our customers. Our Computing as a Service Digital Annealer (CaaS DA) offers quantum-inspired technology that swiftly solves combinatorial optimization problems, boasting top-class performance in Japan. Through collaboration with JijZept™, we expect to expand the usage of CaaS DA to a larger customer base and contribute to the early resolution of their business challenges. Through this partnership, we will contribute to the expansion of use cases for combinatorial optimization problems, the application to various businesses, and the creation of new applications and services that support them.
Terry Nakajima, Corporate Executive, Global Innovation Business Unit, NEC Corporation
We have been progressing with technical verification to improve the performance of our solver in collaboration with Jij. By adopting JijZept™ this time, it has become possible for our contract customers to utilize our solver. NEC Vector Annealing (VA) features a vector processor (high-speed matrix computation, high-speed memory access) and unique annealing algorithms, enabling rapid solving of large-scale optimization problems. VA has been adopted for optimization in manufacturing and logistics operations. With the establishment of a collaborative environment between JijZept™ and VA, we expect it to contribute to a wider range of business and social problem-solving.
Shunsuke Okada
Executive Officer and Corporate Senior Vice President and Chief Digital Officer, Toshiba Corporation
President and CEO, Toshiba Digital Solutions Corporation
Toshiba is the only Japanese vendor providing SQBM+, quantum-inspired optimization solutions discovered through research on quantum computers, on Microsoft's leading quantum cloud service, Azure Quantum. We have great expectations that the collaboration between user-friendly JijZept™ and SQBM+ will make a significant contribution to the practical use of quantum computing, which has begun globally.
Mark Snedeker, SVP of Growth, D-Wave Quantum Inc.
D-Wave is a leader in the development and delivery of quantum computing systems, software, and services, supporting the end-to-end quantum journey today. We're focused on rapidly growing the adoption of quantum computing solutions to help organizations solve their most computationally complex problems. We look forward to working with Jij to help its customers accelerate practical quantum application development in support of that effort.
Tomoko Mikami, Managing Executive Officer Small Medium & Corporate Business Microsoft Japan Co. Ltd
Microsoft Japan sincerely welcomes the adoption of Azure by JijZept™. JijZept™ provides automatic conversion of mathematical models and adjustment functions for parameters, enabling efficient and accurate results in a wide range of applications. Furthermore, it offers a unified interface, reducing the learning cost for users.
We have full confidence in the excellent features of JijZept™. Through strong collaboration with Jij, we will promote digital transformation in Japan. We will continue to cooperate with Jij and provide optimal solutions to meet the needs of users.
Inquiries
About Jij
Jij Inc. is a pioneering startup based in Tokyo, dedicated to revolutionizing mathematical optimization and quantum technology. We have harnessed our research to develop the "JijZept Series"—a suite of software solutions designed to streamline the process of building and implementing mathematical optimization models. Our mission extends beyond merely providing software; we are committed to ensuring the success of our clients' mathematical optimization projects. Through services such as project support and education, we equip our clients with the necessary tools and knowledge to excel in their endeavors.